For discussion
February 2013
Vision of North Dakota Compass
By Dr. Richard Rathge, North Dakota Compass and North Dakota State University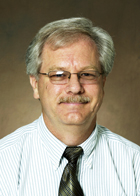 The basic vision for North Dakota Compass is twofold. First, it is intended to enhance the ability of community members to become engaged in advancing their community through information sharing and networking. A vital component to the success of community development is a well-informed citizenry who have the opportunity to examine the context surrounding their community's challenges and opportunities. In addition, they need access to a resource network that allows them the opportunity to engage in data-driven problem solving. This creates a rich environment for thoughtful strategic planning, visioning, and policy making.
Second, a primary goal of ND Compass is to provide those who serve communities a reliable, objective, and uniform resource for exploring community challenges and a tool for measuring progress in meeting those challenges. Since the social indicators reported in ND Compass are uniform and objective measures, they serve as a valuable resource for comparing and contrasting community needs. Additionally, time-line data are helpful in documenting change which can be used in evaluating success of programs or initiatives. In brief, ND Compass offers everyone in our state, especially policymakers, business and community leaders, and concerned individuals, a common resource to help them identify, understand, and act on issues that affect communities, regions, and the state as a whole.
Defining Community
An unfortunate but significant drawback in utilizing uniform social indicators that are common across different geographic units is availability. The relatively small size of the vast majority of communities in North Dakota restricts the availability of data, especially social indicators, because of confidentiality and the lack of data collection at that level. Therefore, communities need to be viewed within a larger county-context. In short, the value of the social indicators for local jurisdictions is that they provide a framework for a broad environmental scan for that community; a reference point, in essence, to serve as a basis for comparison.
Looking Ahead
The website content will be updated on a continual basis with new data and resources, as they become available. New topics and indicators will be added over time to reflect the shifting demands for data and information based on feedback from key stakeholders and data experts who serve on various technical or advisory committees for ND Compass. A feedback tool has been built into the website in an attempt to solicit feedback and suggestions from the site's users. These mechanisms are ways to gather input from North Dakotans to ensure the site is relevant and timely.