For discussion
December 2017
Folkways: Building a vibrant community one memorable experience at a time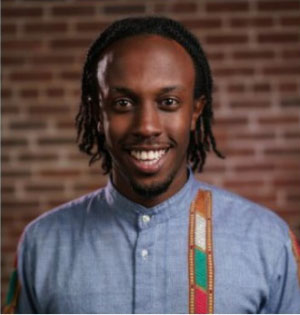 Alexandre Cyusa came to the Fargo-Moorhead area in the fall of 2010 to attend Concordia College. Originally from Kigali, Rwanda, Cyusa has lived in Switzerland, Ethiopia, Guinea, and France. His traveling experiences have helped him in making this world a smaller and simpler place to live in. He currently works for Folkways and is interested in community development and nurturing global citizenship. In this article, Cyusa highlights Folkways, a Fargo company founded on the belief that compelling culture instills a sense of belonging in a community, and their community-building projects.
The Fargo-Moorhead community has and continues to experience a unique set of circumstances - steady population growth that is projected to continue, increased diversity, high proportions of adults working, low unemployment rates - all of which can be seen as an opportunity for community. There is a high demand to bring in new community members to Fargo to fill open jobs. However, important questions come to people's mind when considering to call any new location, or Fargo specifically, home:
Why move to Fargo? What is there to do for fun in Fargo? Why stay?
These are a glimpse of the series of questions someone considers before making this life changing decision: calling Fargo home!
Located in Fargo, founders of Folkways believe that culture is the magnet for talent our region needs, because a compelling culture will not only instill a sense of belonging in people that come across it, but will help recruit more talent to stay, move in or back to Fargo as well! Folkways was founded by Joe Burgum and Simone Wain in January 2015. They work in collaboration with many community partners in the region to nurture the culture creators for our community to thrive. Who are culture creators? Culture creators are precious community members that will most likely have the most daily interactions with other members of the community, these include:
Baristas
Small Business Owners
Artists
Musicians
Culture creators are proud ambassadors and they are the pulse of our vibrant region. These individuals are often the first people a newcomer or visitor interacts with while in our community.
Folkways celebrates the wonders of Fargo by collaborating with all the culture creators thus creating vibrant and welcoming platforms for people to thrive. We want to make Fargo the best place to live on Earth and here are some of the ways we are accomplishing this:
The Christkindlmarkt is three days of festive cheer in the Outdoor Winter Wonderland, Gift Market, and Beer Hall by Front Street Taproom. With food, live musical performances, art demonstrations, mulled wine, holiday treats, and activities for the kids, there's something for everyone to enjoy.
Log the Sauna: We're making the most of Fargo's frigid winters with a traditional Finnish Sauna experience. Interested in following the sauna on its journey? Would you like to rent the sauna for your own gathering of warmth? Join our mailing list or sign up to sauna at our next event at the APT Holiday Market on Dec 21st.
The Red River Market is a farmers' market in Downtown Fargo with a mission to create a space for all community members to experience the joys of locally produced food. Join us Saturdays from 10:00AM - 2:00PM July through October.
The Canoe Parade connects participants and spectators to the river that has shaped the Fargo-Moorhead area with a procession of decorated vessels.
CO.STARTERS is a nine-week business development program that helps aspiring entrepreneurs put ideas into action, and turn a passion into a sustainable and thriving small business.
Creating culture and instilling a sense of belonging in your community
The Folkways model and approach can be applied anywhere when you have five precious ingredients for your community culture recipe:
Passionate community members at the table
A collaborative and explorative mindset
Learning from other thriving communities
Creating platforms where others can blossom
Embracing the constant risk of failure.
Why I call Fargo home
Personally, when I graduated from Concordia College in December 2014, I wanted to relocate to a big city. At that time in my life I didn't know any better. Some of the reasons I heard from those who already moved away was: there is "more to do" or "more opportunities" in bigger cities. But little did I know that 3 years later I would still be here, in Fargo.
What happened to make me stay?
The answer is plain and simple: I got involved with Folkways and this was the magnet that prolonged my stay in the Red River Valley. Becoming Folkways' community liaison in 2015 I started making more and more connections throughout the community. Folkways gave me a purpose to step out of my comfort zone by putting myself out in the community. I can confidently say that now I am a familiar face in the Fargo-Moorhead community.
If I could summarize the atmosphere that Fargo irradiates in a sentence, I'd say:
Fargo has unique features of a small town with a taste of metropolitan amenities.
Getting involved and/ or experiencing Folkways events: