For discussion
October 2015
Changes to Come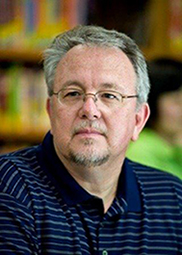 Professor Jim Deal, Ph.D., has a strong record of teaching and service that he brings to the North Dakota Compass project. Coming to the Center for Social Research at NDSU from the Department of Human Development and Family Science, he brings with him a commitment to interdisciplinary research, team building, mentoring, and professional development, and an extensive background in advanced data analysis. Dr. Deal has published more than 30 articles and book chapters in high quality outlets, including several flagship journals in family science.
Two years ago, Richard Rathge, then the director of the Center for Social Research, wrote in this space that the basic vision for North Dakota Compass was twofold: "First, it is intended to enhance the ability of community members to become engaged in advancing their community through information sharing and networking. Second, to provide those who serve communities a reliable, objective, and uniform resource for exploring community challenges and a tool for measuring progress in meeting those challenges." In the time since then, the ND Compass website has been used by individuals, communities, and organizations across the state for a variety of purposes, chief among them grant writing, tracking progress and reporting, and creating a clearer picture of their communities and the people in them. While our basic vision remains the same, some changes have come and more are on their way.
First, Rick Axelson—director of North Dakota State University's Center for Social Research which houses the ND Compass project—has left to pursue other career options. While a national search is being conducted to replace him, I—Jim Deal—have been hired as interim Center director for the 2015 – 2016 year. I am a professor of Human Development and Family Science at NDSU, and most recently served as head of that department. I have a broad background in the social sciences and data analysis, extensive experience with grant and contract work, and a knowledge of and strong commitment to the campus, state, and region. Most recently, my research has focused on personality development in early childhood. My research group has spent a great deal of time looking at whether or not adult models of personality can be applied to children and adolescents. Finally, I am also involved with other NDSU researchers in examining the impact of parent and family involvement programs on the transition to kindergarten. This is a major life transition for children and their families, and understanding what families and schools can do to ensure success is critical.
I am extremely excited about the opportunity to work with the Center and ND Compass this year. As director of the Center for Social Research, I will be an outspoken advocate for ND Compass and the Center for Social Research. Both are tremendous resources for our state, and both do an excellent job representing the unique relationship between NDSU and the citizens of North Dakota that is expressed in the Land Grant model and tradition. I hope to meet many stakeholders and clients in the coming year, and I welcome any calls or emails. Let me know how the Center and/or ND Compass can help you meet your community or organization's needs.