For discussion
June 2021
Rural Leadership North Dakota (RLND) Program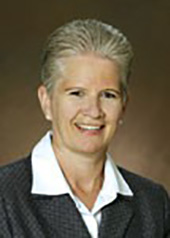 Marie Hvidsten, Ed.D., is the Rural Leadership Specialist and Rural Leadership North Dakota Program Director with NDSU Extension. She has been in her extension position for 18 years. Prior to coming to NDSU, Marie was the Corporate Learning and Development Manager at Digi-Key in Thief River Falls. Marie has also been a music teacher, worked with a grant program from the University of Minnesota and was a curriculum director with the Thief River Falls School District. Marie holds a Bachelor's Degree in Music from Bemidji State University, a Master's Degree in Educational Administration from the University of North Dakota, and a Doctorate in Education in the field of Organization Development from the University of St. Thomas in Minneapolis. Marie's doctoral dissertation was on women entrepreneurs in North Dakota.

Effective leadership is critical to an organization, community, state and nation's success. In North Dakota there are over 8,000 volunteer leadership positions available for citizens to say yes to serving. Add to that number the numerous elected positions in North Dakota and you can see why it's important to have opportunities for citizens to continue developing their leadership skills and abilities.
NDSU Extension was asked to develop a program that would strengthen and enhance leadership skills in individuals across North Dakota. NDSU Extension created the Rural Leadership Specialist position to create, along with an advisory council, a statewide leadership program that would prepare and develop effective leaders to strengthen the agriculture industry and communities across North Dakota. The hiring of a Rural Leadership Specialist in October 2002 started the process of creating the Rural Leadership North Dakota (RLND) Program offered through NDSU Extension in the Family Community Wellness Program area.
The mission of the RLND Program is to prepare and develop effective leaders to strengthen rural North Dakota. The RLND Program is open to all North Dakota adults who have been in their career for a few years and are looking for a new challenge. Those who want to widen their network of people while adding knowledge and skills to their leadership "tool kit" are excellent candidates for the RLND Program.
The RLND Program is an 18-month dynamic leadership development program. The program curriculum is designed to be immediately applicable to both active and inexperienced leaders. Each of the ten seminars feature a mix of personal development, leadership study and location-related subject matter. The RLND Program is designed for men and women who are dedicated to strengthening the agriculture community, their community and the state of North Dakota for the future.
RLND has four goals: 1) To create a network of people across the state and beyond that RLND participants will utilize for a lifetime; 2) To strengthen participant's skills in a variety of leadership skills including emotional intelligence, conflict management and effective communication; 3) To improve the quality of life for the participant, organization(s) and community; 4) To prepare the participant to work with and implement a project in an organization/community. RLND participants experience 10 seminars over 18 months. Seven of the seminars are in North Dakota, one seminar in the Minneapolis area, one in Washington DC and one seminar is an international experience. Our current RLND participants (Class IX) will be traveling to Spain in February 2023 for a 12-day seminar. RLND participants are expected to carry out a project in an organization or community during their 18-month experience.
The impact of the RLND Program over the past 18 years has been great on the participants and the state. Over 160 RLND alumni have completed projects over the past 18 years and over $7 million dollars have been invested in those projects. Twenty RLND alumni have run for state, county and city offices, and three have recently been elected. Over 80% of RLND alumni have taken leadership roles for various community projects and 100 percent of RLND alumni indicate networking opportunities were outstanding in their RLND experience!
RLND alumni were asked how their RLND experience had impacted them personally. Their comments included: "RLND has opened many doors for me. The experience was exciting and challenging at the same time. I was able to gain life experiences in 18 months that otherwise may have taken a lifetime." John Samdahl, Thompson, RLND Class VI. "Rural Leadership has helped me to understand the importance of working as a community to become a better community, empowering me to feel I can share my thoughts and concerns to leaders and other community members to help our community excel." Suzi Sobolik, Dickinson, RLND Class IV.
Employers of RLND alumni have seen positive impacts as well: "The RLND program has provided professional growth opportunity for our participants, the program encourages participants to seek leadership opportunities within our organization and in the communities that we work. The program is a win for the state, our communities and our organization as a whole." Aaron Vetter, Chief Executive Officer, Farm Credit Services of Mandan. "In addition to leadership skill development, we have witnessed our employees gain a deeper perspective and understanding of the interconnectedness of agriculture. As they are exposed to fields of study outside their own expertise, they are better equipped to see a larger ag picture, which in turn enables them to be more effective leaders in helping to solve challenges in our rural communities." Julie Peterson, Vice President, Peterson Farms Seed.
The RLND Alumni Association (RLND AA) was created in 2005 to continue the networking and leadership development opportunities for alumni of the RLND Program. The RLND AA has created a foundation that provides grant money for projects that RLND class members lead during their 18-month experience. The RLND AA offers yearly professional development sessions for RLND alumni to continue learning and networking with alumni across the state.Over the past 18 years, 166 North Dakotans completed the RLND Program. These 166 RLND alumni represent 83 communities in over 39 counties across North Dakota. RLND participants/alumni represent the following industries/areas: agriculture (34%), public/government (24%), business (24%), nonprofit (8%), economic development (7%), healthcare (5%) and education (4%).
Meg Wheatley, an American writer, teacher, speaker and management consultant said that a leader is anyone who is called to make a contribution. Over the past 18 years we've seen 166 North Dakotans say yes, they want to make a contribution to North Dakota agriculture and communities by applying for and completing the RLND Program and after that experience, becoming a member of the RLND Alumni Association because leadership is always needed.For more information about the Rural Leadership North Dakota (RLND) Program please visit the
NDSU Extension webpage
.