For discussion
September 2019
Why Entrepreneurship Should Be Taught in North Dakota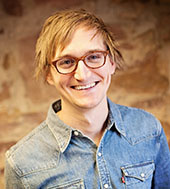 Scott D. Meyer is the Ozbun Executive Director of Entrepreneurship at North Dakota State University. Meyer fosters connections on campus and in the community that will help develop NDSU's entrepreneurship program and support North Dakota's entrepreneurial ecosystem. In short, he helps get things going. Meyer has experience on both the business and academic side of the entrepreneurship spectrum. He began as a lecturer and researcher at the Arctic University of Norway, then decided to test the waters and started 9 Clouds, a digital marketing company for car dealers. After exiting 9 Clouds, he provided digital marketing strategy for political campaigns across the country in the 2018 mid-terms. Meyer has passionately pursued the best ways to help foster an innovative and entrepreneurial culture wherever he called home. He founded TEDxBrookings, Creativity Week, and 1 Million Cups in Brookings. He has been awarded the South Dakota Spirit of Entrepreneurship, Top 40 Under 40 by Prairie Business Journal, and Young Entrepreneur of the Year in South Dakota. He is proud to be the father of three girls and husband to his wife Taylor.
I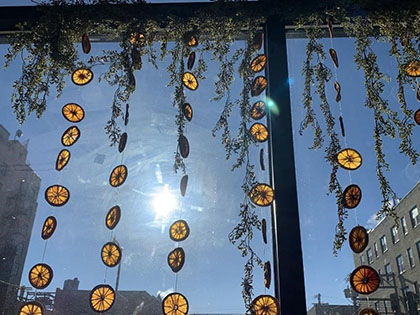 I arrived in Fargo to sunny skies, bitterly cold winds and amazing toast on January 9th, 2019, as the first-ever Director of Entrepreneurship at North Dakota State University (NDSU). In the first six months, I've worked to connect students and faculty with the community and one another to help them be more entrepreneurial. This work has included teaching entrepreneurship, creating and promoting events, connecting individuals with resources within the community and on campus, and overall finding ways to build a more cohesive entrepreneurial ecosystem in the Fargo-Moorhead community and North Dakota.
Fargo, and North Dakota generally, has a dynamic entrepreneurial ecosystem. While we celebrate entrepreneurs, not enough has been done to prepare them to start. That's why it's time for NDSU to get involved and get connected with the community and the state.
How can we do that? My energy is grounded in three core beliefs that guide our work.
Three Beliefs About Entrepreneurship
1. Entrepreneurship Can Be Taught and Developed
We believe the core skill of an entrepreneur is empathy - the ability to understand the problem someone is having. Once the problem is understood, a solution can be created to help them. I've been told people here are "North Dakota Nice." For us, this doesn't mean saying hi on the street to a stranger. It means taking the time and energy to understand. That's why we created The Nice Center as the home for entrepreneurship.
When we encourage empathy, our students can look at the resources around them and craft a solution. I like to think about this skill as the difference between chefs and cooks.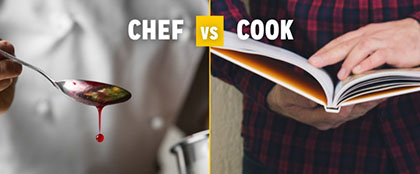 A chef looks at what's in the kitchen and makes something amazing with what they have. A cook reads the recipe and follows the instructions exactly.
For generations, the goal of our education system was cooks. We needed workers for the Industrial Revolution, so we prepared students to follow rules and do what was expected of them.
Today, we are in the midst of a Connection Revolution. My students at NDSU will have12–15 jobs in their lifetime. Sixty five percent of the jobs that will exist when my five-year old daughter Amelia enters the workplace do not exist today. In this environment, we need critical thinkers who can quickly understand problems in a new environment and add value in their company, non-profit or own enterprise by creating a solution.
I believe this ability to identify opportunity and take action can be taught and developed. It might come from the classroom in a learning environment. Often, it will be developed by working alongside other entrepreneurs, taking risks in the safe environment of the university system and connecting with mentors and peer cohorts. I believe NDSU can teach and develop chefs.
2. Entrepreneurship Should Be Taught and Developed
Entrepreneurship is also about workforce development. Successful start-ups and businesses are sometimes the by-products. The average age of a start-up founder is 42, so most of the students will not leave NDSU and immediately launch a start-up. However, the students can leave with the ability to add value wherever they end up working. This ability to be a chef is a skill that is essential for the work of the future. In a state like North Dakota, where there is a shortage of workers to begin with, training our students to contribute in the connection economy should be the core of our mission.
The beauty of a land-grant university, like North Dakota State, is that we are called to fulfill this exact mission, to "promote the liberal and practical education of the industrial classes in the several pursuits and professions in life" as the Morril Act of 1862, which created the land-grant university system, states. NDSU reiterates this in their mission statement noting that "NDSU addresses the aspirations of people in a changing world by building on our land-grant foundation."
An entrepreneurial mindset prepares students to return to their communities with the skills they need to create new opportunities. Today, this isn't happening. Entrepreneurship is at its lowest level in 30 years and only 1 in 10 new businesses are created in rural areas compared to double that just 30 years ago. For North Dakota and other rural states to survive, entrepreneurship is a necessity. It should be taught and developed.
3. Entrepreneurship Must Be Shared
The importance of entrepreneurship for our communities means we cannot focus internally. Instead, we need to connect, share what we learn and learn from others. The faster NDSU and Fargo build a vibrant ecosystem of entrepreneurial activity, the faster our community and state will grow.
With this in mind, a major focus of our work is connection. We connect with the activities already happening across the Fargo-Moorhead area, the state of North Dakota, and the Upper Midwest in general. All of these events are shared at TheNiceNetwork.org.
We don't need to create our own opportunities. We want to maximize the number of students who can participate in opportunities, regardless of major, interest, background, gender, sexual orientation or ethnicity. Then, we want to provide depth, so the students most interested in entrepreneurship can learn and develop their skills.
We also want to share what we are doing. That's why I will be sharing as many details as possible along the way as we build the center at TheNiceCenter.org. If NDSU and Fargo can prove that entrepreneurship can, and should, be taught and developed, other universities and communities can steal our ideas and further the impact of our work.
Join Us and Be Nice
We will be sharing the journey on our blog, via email, and on Instagram.
The challenge and opportunity in the Connection Revolution is that no one is the ultimate gatekeeper. We need you to share your ideas and learnings with us, so we can improve our community and practices. We will do the same.
Together, I believe we can teach and develop empathy in our students and citizens. Ultimately, this work will create the communities we want to be a part of. Join us, and be nice.