For discussion
December 2015
Vibrant Economy Leads to Workforce Shortages - Head Start Programs Statewide Are Feeling the Impact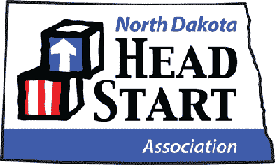 The North Dakota Head Start Association organized a discussion with North Dakota Head Start directors to share some insight as to how this current worker shortage is impacting their programs. Participating contributors were: Tammy Hoggarth, Jamestown; Karen Knowles, Minot; Allison Dreissen, Devils Lake; Dr. Jerry Jonnson, Grand Forks; Josef Kolosky, Mandan; Denise Overmoe, Mayville; Lindsey Ohren, Fargo; Laurie Pickard, Bismarck; and Dawn Williams, North Dakota Head Start Association.
While North Dakota has been enjoying economic strength and prosperity, the state is also struggling with labor shortages. According the Bureau of Labor Statistics, North Dakota ranks number one (September 2015) in the nation in regards to low unemployment with a rate of 2.8 percent (seasonally adjusted).Workforce shortage is a hurdle that many businesses, agencies, and programs throughout the state are grappling with on a consistent basis.
Specifically, among the programs that are struggling due to worker shortages are North Dakota's Head Start Programs.
Head Start, through agencies in local communities, helps young children from low-income families become ready for school, families ready to support their children's learning, and schools ready for the children who enter their doors. Specifically, two programs may be offered, Head Start and Early Head Start, which "support the comprehensive development of children from birth to age 5, in centers and child care partner locations". Comprehensive development services include:
"Early Learning- Teachers facilitate individualized learning experiences to promote children's readiness for school and beyond. Through planned and spontaneous instruction, relationships with adults, and play, children grow in language and literacy, early math and science concepts, and social and emotional development.
Health- Children receive health and development screenings, nutritious meals, oral health and mental health support. Programs connect families with medical, dental, and mental health services, and ensure that children are receiving the services they need.
Family well-being- Parents and families are supported in achieving their own goals, such as housing stability, continued education, and financial security. Programs support and strengthen parent-child relationships and engage families around children's learning and development" (Office of Head Start).

Nationally, Head Start and Early Head Start are federally funded programs. While federal appropriations are the major contribution to Head Start funding, seventeen states provide supplementary funding for Head Start Programs. Locally, Head Start has been available in North Dakota since the program's national inception in 1965. Today, North Dakota Head Start has 14 programs statewide.
In the context of current opportunities and challenges our state is experiencing, North Dakota Compass spoke with a number of directors from North Dakota's Head Start programs about their experiences with worker shortages and what challenges they are encountering.
How is the current worker shortage affecting your programs?
Overall, many of the Head Start programs are having to work through the same struggle of high turnover in their facilities. This challenge has led to the largest turnover that some have ever seen. When turnover is high, directors have been having difficulty getting people to apply for their openings, whether they are for part-time or full-time positions. One director indicated "I have three open positions. Two have been open since shortly after the school year began, and I haven't had a single applicant in the last month for any of them. It's just sort of progressively gotten worse, and become a huge issue this fall."
Another issue programs are encountering is lack of qualified workers. For instance, one director notes "We have some preschool classrooms in the school system, so we try to have a four-year degree for each classroom, and it is really hard to get someone who qualifies for that. In my Early Head Start classroom-I've got a site where eight out of the ten teachers are all brand-new, without even a Child Development Associate (CDA) degree. So, I am struggling. I have setup a training plan for each one of them and work with Child Care Aware to do so, but your quality isn't there until the [teachers] get that training and have that experience." Some locations have the funds to hire a teacher, but unfortunately cannot find anyone to fill the position.
Some Head Start programs are not having issues with staffing at the moment. One director specifically attributed having a full staff to significantly raising their wages this year. But is anticipating the same issue of lack of applicants if people would leave.
Do wages contribute to the difficulty?
Yes, wages is one of the driving forces attributed to keeping a full and qualified Head Start staff. One thing to also keep in mind is that "Head Start programs within North Dakota vary due to who was awarded the original Head Start grant…, a school district, a non-profit, or a university. The Head Start grant has to fit into the policies and procedures of the entity, and that dictates how people get paid" indicated Dawn Williams, Executive Director of North Dakota Head Start Association. Therefore, all Head Start staff are not paid the same. For instance, the programs within schools have higher wages and less turnover. A director in the school system said that "because we're with the school district, all our teachers are under contract and get school system wages. Very seldom do I have a problem finding staff." Although programs like this may not have issues finding and keeping staff, these programs tend to have more difficulties related to high personnel costs and budgeting. There are always tradeoffs. With higher wages, some programs may have to serve less children.
Although many of the Head Start programs in the school system seem to be adequately staffed, those outside the system are experiencing staffing issues, mainly due to low wages and less frequent raises. For example, one director stated "We have had a 3% salary increase in the last five years for employees. So in five years' time we've had about the same increase [many] employees [throughout the state] have in one year. So we are hiring employees, and they aren't seeing the pay increases they should be entitled to, and they are leaving for higher paying jobs. We've essentially been flat funded for the past ten years." Another director simply indicated that in regards to funding "we're hurting!"
To try to combat the high turnover, some Head Start programs outside the school system tried to increase wages. "We gave a big raise this year, and we had to shut down classrooms to do so. And there is no guarantee that employees are going to get their yearly increase next year. So this year, I'm [fully staffed], but I can't even think about next year. I know the school districts and everyone around the state will give their [yearly wage] increase and we are not going to give an increase. So I can't even think about tomorrow…I can only think about today. Today I'm full" a director indicated. It was noted that although programs like this one gave a substantial wage increase this year, those teachers are still making approximately $10,000 less than those in the school system.
Are there any other challenges that you are finding in relation to the workforce and turnover?

Some Head Start programs are also facing the turnover of support staff (aids). One director mentioned "when we've had aids leave, it's been because of the certification requirements, and because of the lack of benefits, because our aids don't get any benefits."
Another factor is also that the job requirements keep increasing. "You have to have a CDA, or you have to have a four-year degree. Then they add class observations. [The Federal Government] wants the quality to keep increasing, but they don't want to increase the time or the pay that goes along with those responsibilities" a director indicated.
Training is another challenge. Directors specified that they put their support staff through an educational program and get them the CDA, the support staff gets a years' worth of experience and then they move on to the public school as a paraprofessional educator and make a higher wage. Some directors indicated that certain educational units actively recruit their support staff, because they know they are quality staff members.
What would need to change?

The directors stated that they will need to simultaneously work on training their staff and find a way to increase wages to keep the staff they currently have invested in. These directors are also mindful of the limited workforce in the state as well, which makes it critical to keep their employees.
One director said "I think it's definitely funding inadequacy. Every Head Start program was funded differently, so within our own state we have about a twelve thousand dollar differentiation between teachers. Without federal dollars being available, the only way to make up that difference is to either decrease the numbers of children being served, or increase the funding. It isn't a win/win situation, it's a win/lose. If the state isn't putting money in to match the federal dollars it's not going to get any further."
So tying this up, what does all of this information mean for the state?
One director summed it up rather nicely, "I really think it comes down to pay now or pay later. If we don't invest money in educating our young children we'll be paying for it in other ways. Special education fees, juvenile delinquency, or learning disabilities later on, because kids didn't get what they needed."
To learn more about Head Start go to:
North Dakota Head Start Association's: http://www.ndheadstart.com/
North Dakota Department of Human Services: https://www.nd.gov/dhs/services/childcare/links/
National Head Start Association: http://www.nhsa.org/
National Office of Head Start: https://www.acf.hhs.gov/programs/ohs