For discussion
September 2017
Jeremiah Program ignites hopeful journey for single mothers, creates better future for the next generation
By Diane Solinger, Executive Director, Jeremiah Program Fargo-Moorhead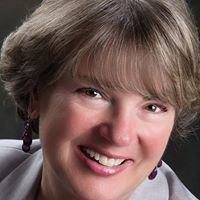 Jeremiah Program staff often talk about the mothers they serve as "Taking a Leap of Faith" to change their lives. In September of 2014, Diane Solinger took her own "Leap of Faith" into the world of non-profit leadership as the first ever full-time Executive Director of Jeremiah Program in Fargo-Moorhead after a 30 year career in formal higher education. Previously, Diane was the Director of Housing and Residential Life for 4 years at the University of Denver, 13 years at Minnesota State Mankato, and held senior leadership positions in Student Affairs and Enrollment Management at Minnesota State University Moorhead, overseeing campus housing, admissions, financial aid, career services, judicial affairs, first year programs, and international student services. Most recently, she successfully led the initiative to complete and exceed a $5.9 million Capital Campaign goal to build the Fargo-Moorhead Jeremiah Program campus in partnership with her local Community Board of Trustees. Diane is married with a son who attends Minnesota State University - Moorhead, a daughter who attends Moorhead High School, and two Golden Retrievers. In this article Diane highlights the Jeremiah Program, how it impacts local families, and the program's next steps in Fargo.
Emotionally lost, physically exhausted and afraid of the future, 21 year-old Mirjana Rakasovic found herself pregnant and overwhelmed, not once but twice; the second time with twins. "At the time, I thought my daughters' dad (who is now in prison) would be there for me and we would find a way to make things work financially and relationship-wise," the now 23 year-old, mother of three (three year-old Milla and twin daughters Lyla and Leila 13 months old) said. "Now that I have faced certain truths about my situation, I see that I attracted relationships that only dragged me down. It was hard to accept that I was contributing to this situation, but [the Jeremiah Program] Empowerment coach helped me to see that it was no longer just about me. My twins were four months old at that time. I had babies to feed, teach, and guide. [The Empowerment coach] encouraged me to make bold changes before it got worse. It was hard, but I did [it]."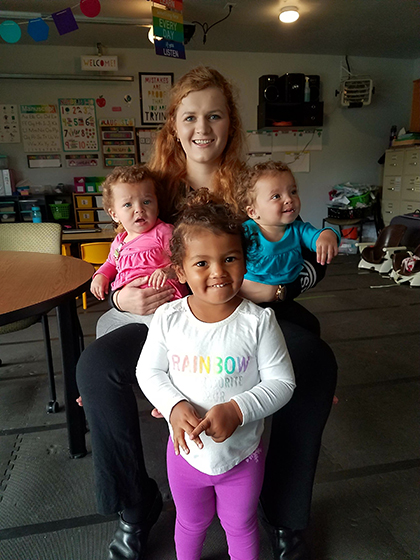 Jeremiah Program results reach two generations and beyond
Focused on a mission to transform families two generations at a time, Jeremiah Program prepares determined single mothers to excel in the workplace, readies their children to succeed in school, and reduces generational dependence on public assistance. The Jeremiah Program's holistic approach provides safe and affordable housing; quality on-site early childhood education; individualized support to help women complete career-track, college degree programs; empowerment and life skills training; and a supportive community.
We, at Jeremiah Program, are proud of our program results.
Nearly 90 percent of children in Jeremiah Program's child development centers are performing above age-development benchmarks.
The average annual wage of our graduates from the past five years is nearly $48,000.
Nationally, less than 13 percent of single mothers will ever graduate from college. Within our program, 68 percent of single mothers graduate from college.
Researchers have determined that two-generation poverty reduction models like Jeremiah Program achieve significant educational, health, and economic benefits for both children and their parents. [1] Cited in the New York Times, Atlantic Monthly, Meredith Vieira Show, Washington Post, Boston Globe, and Star Tribune as a national leader in two-generation solutions to poverty, Jeremiah Program has up to a 4:1 Return on Investment (ROI) in social benefits.[2].
Poverty impacts local families
Mirjana was one of the 19 determined, single mothers in Fargo-Moorhead who chose to participate in Jeremiah Program's Empowerment Course, which has been offered since 2015. The Empowerment Course is a foundational step in our program that enables single mothers to begin to transform two generations (theirs and their children's) from desolate poverty to a hopeful future. It is designed to break a poverty cycle that exists right here in North Dakota and Minnesota.    
Many people view poverty in extremes; children living in shacks in third-world countries or U.S. women and children living on the streets or in their cars. These realities exist, of course, but they only tell part of the poverty story. Many people are the working poor who pay taxes, buy groceries, and make hard decisions about whether they will purchase diapers or fix a flat tire. On any given day in Fargo-Moorhead, more than 2,300 single mothers and their children find themselves in predicaments most of people (thankfully) can't understand first hand.
Igniting change starts with change
With the right resources and accountability, we can break the poverty cycle, transform families, and assist in creating financially sustainable and successful families. The mothers begin with the empowerment course, because it ignites an internal fortitude that reminds single mothers that they have personal power and can make choices in their own self-interest. The 12-week course focuses on several concepts including effective conflict management, healthy relationships, and personal accountability. We start here because until the mothers believe they can succeed, any resource we offer will have little impact.
Once the single mothers complete the Empowerment Course, we continue to work, but focusing on life skills such as parenting, career development, personal financial management, and healthy living habits for both, mothers and their children. One of the advantages of Jeremiah Program is its ability to assist single mothers with wrap-around services so they can pursue a college degree and become self-reliant while also supporting their children.
Next steps for Fargo-Moorhead's two-generational impact program
Jeremiah Program began 20 years ago in Minneapolis/St. Paul, MN. Jeremiah Program has expanded nationally. Fargo-Moorhead soon will be home to a campus that can accommodate 20 Jeremiah families, making it the fourth campus in the organization's history. Jeremiah Program also has locations in various stages of development in Rochester, MN; Charlottesville, VA; and Brownsville, NY.
Jeremiah Program broke ground on an affordable housing, 20-unit apartment building (3104 Fiechtner Drive, Fargo) in June 2017 and is scheduled to open in early 2018. The building will also include an early-childhood education center, space for empowerment classes, and other life skills/career resources for the Jerimiah Program mothers. 
The construction of the Fargo-Moorhead Jeremiah Program campus and the impact it will bring to these families would still be a dream without the generosity of the Fargo-Moorhead community. More than $6 million was raised in a capital campaign for the Fargo-Moorhead campus. Due to the generous community and more than 200 volunteers, the next generation of Jeremiah Program families will be stronger, more self-reliant, and poverty-free.

To learn more about Jeremiah Program, visit: www.jeremiahprogram.org/fargo-moorhead.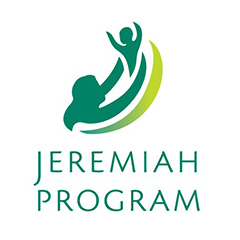 ____________________________________
[1] Ascend at The Aspen Institute (2015) "Making Tomorrow Together: Report of the Two-Generation Outcomes Working Group," which identifies research studies and features Jeremiah Program's highly acclaimed prosperity solution.
[2] Wilder Research Center (2013). Jeremiah Program Return on Investment Study.