Data Highlight
Post-pandemic on-time high school graduation rates dropped for all racial and ethnic groups in North Dakota, but some racial disparity gaps still show improvement from 2010.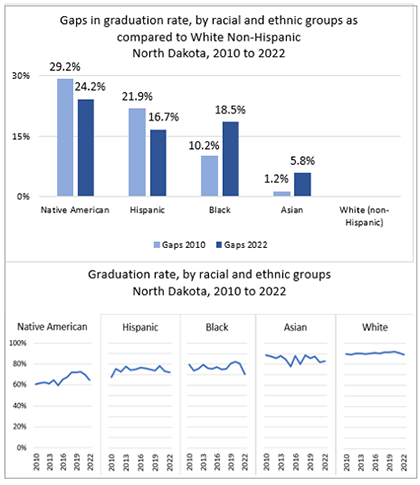 Featured Article
A Look into a Chronic Condition and Pregnancy: Preexisting Diabetes PRAMS Points 2022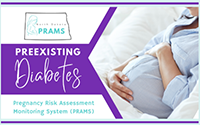 The North Dakota Department of Health and the Center for Social Research (CSR) at North Dakota State University (NDSU) continue their collaboration with the North Dakota Pregnancy Risk Assessment Monitoring System (PRAMS), a project that focuses on gathering state-specific data on maternal attitudes and experiences before, during, and shortly after pregnancy to improve the health of mothers and infants. Kendra Erickson-Dockter is a research specialist with the CSR and provides support for projects, such as PRAMS, SOARS, and North Dakota Compass. Kendra received her master's degree in Sociology at NDSU.