Data Highlight
More than one in four North Dakotans (age 16 years and older) formally volunteered in the midst of the pandemic, in 2021.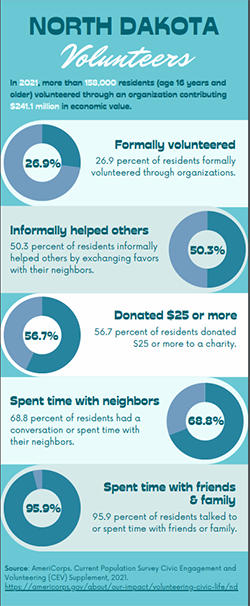 Featured Article
Housing Market Conditions and Declining Homeownership Rates.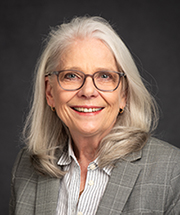 Dr. Nancy Hodur is the director of the Center for Social Research at North Dakota State University and has over 25 years of professional experience in applied research, public policy, and outreach education. Nancy's primary research areas include socio-economic impact assessment, community and economic development, and natural resource management. Nancy's efforts have focused on issues related to the rapid expansion of North Dakota's oil and gas industry including population and school enrollment projections, and the assessment of the characteristics, perceptions and intentions of the oil and gas industry workforce.