Featured Article
North Dakota Title X, Family Planning Needs Assessment.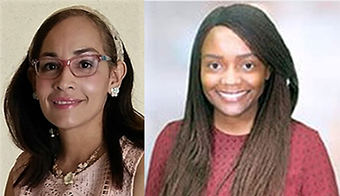 Mariel López-Valentín works for the Office of State Epi, Division of Special Projects, and Health Analytics. On 2002 she obtained a MS in Epidemiology from the University of Puerto Rico, Medical Sciences Campus and successfully completed two fellowship programs: 2004 ASPH/CDC and (2005-2007) II Class CDC/CSTE.
Grace Njau is the director of the Division of Special Projects and Health Analytics at the North Dakota Department of Health. Grace is passionate about all-things-data, and especially rapid and targeted data dissemination to inform policy and program planning.