Data Highlight
Effects of births, deaths, and migration on the population of North Dakota counties.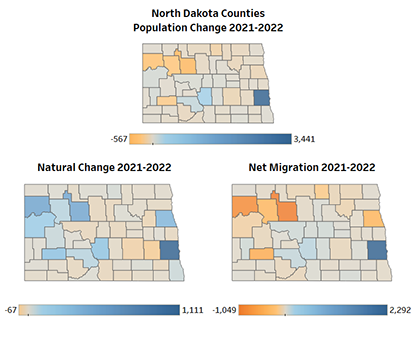 Featured Article
Health and Well-Being in North Dakota.
Understanding how the five social determinants of health are impacting the ability of North Dakotans to thrive.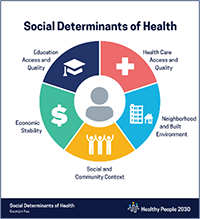 Karen Olson is a research specialist for the Center for Social Research at NDSU. Her efforts involve a wide range of topics including migration, characteristics of the aging population, community efforts to reduce poverty, housing needs, and the health and well-being of children and families.
In this article, Karen summarizes key findings of a recent study  that sought to better understand the state of the social determinants of health in North Dakota and how they shape the health of North Dakotans and the communities where they live.