Data Highlight
North Dakota's voter turnout varies greatly by county, some turnout rates differing by nearly 50 percentage points.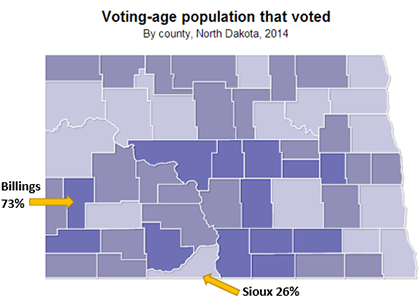 Featured Article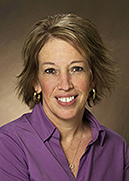 Bakken Oil: What Have We Learned and What Will We Do Differently Next Time?
Carol Cwiak, J.D., Ph.D., is an Associate Professor in the department of Emergency Management at North Dakota State University. She is the undergraduate coordinator and teaches preparedness, response, business continuity and crisis management, and professional development. She also coordinates emergency management student internships for the department. Carol is passionate about risk ownership and responsible risk management and views it as an obligation of both individual citizens and the structures that serve them (e.g., government, business, non-profit, social organizations, etc.). In this article, she highlights a research study that she conducted as a part of her Advanced Business Continuity course with students: Noah Avon, Cole Kellen, Katherine Mortenson, Paul Mott, Olivia Niday, James Sink, and Thomas Webb. The study report has been distributed to North Dakota Governor Dalrymple, North Dakota legislators, and study participants and remains available online at ndsu.edu/emgt/projects.