Welcome To
North Dakota Compass
By tracking and analyzing trends in areas that affect our quality of life, Compass gives everyone in our state – policymakers, business and community leaders, and concerned individuals who live and work here – a common foundation to act on issues to improve our communities. More >
For Discussion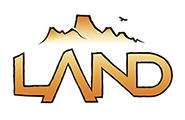 Keeping the Trail: Biking in the Badlands
Along with his wife Lindsey, Nick Ybarra founded Legendary Adventures New Discoveries (L.A.N.D.), located in Watford City, North Dakota. L.A.N.D. exists to create legendary adventures for people to uncover new discoveries. Specifically, creating opportunities for people to experience the Badlands. In this article, Nick discusses how L.A.N.D. works to keep the Maah Daah Hey Trail from disappearing. One of L.A.N.D. efforts includes hosting mountain biking races, Maah Daah Hey Series, in the hopes to bring attention to the trail, to get more people traveling it, which will decrease the needed maintenance. Located in the Little Missouri National Grassland, the Maah Daah Hey Trail is a 140 mile non-motorized single track trail through the Badlands. The trail is recognized as one of the top mountain biking trails in the United States, and has been designated as an IMBA EPIC Ride.
Ask a Researcher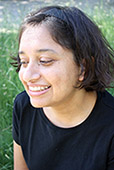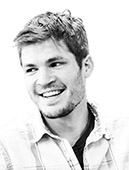 efargo: City Scale Sustainability
Malini Srivastava is a Certified Passive House Consultant and registered architect. In her roles as a 2014 Archibald Bush Fellow, Assistant Professor at North Dakota State University (NDSU) and co-Principal of Design and Energy Laboratory, she creates design-based solutions for energy issues in the built environment. Projects that Malini has worked on have been recognized with international, national and regional publications and awards for design, preservation and efficiency, including a COTE Top Ten award. Malini serves as the Project Leader for efargo, City of Fargo's participation in the Georgetown University Energy Prize Competition. In addition, Troy Raisanen, a 2015 Master of Architecture graduate, serves as a research and design fellow with efargo through NDSU. He is also an intern Architect with Design and Energy Laboratory. Prior to this he was a Graduate Research Assistant at NDSU, Environmental Design Intern in Nepal, Exchange student in Finland, and trail crew intern in Colorado. In this article, Malini and Troy discuss energy use, energy waste prevention, and their efforts at efargo.