For Discussion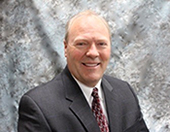 Competition is Tough Enough; Why Make it Tougher?
John Trombley is the Village Business Institute's Consulting and Training Manager and serves as an Organization Development Consultant and Trainer. He has a bachelor's degree in psychology from the University of Alaska, Anchorage, and a Master of Management degree from the University of Mary, Fargo where he serves as an adjunct faculty member. He is a motivational speaker with over 16 years of experience in providing training programs and consulting services in a wide variety of organization development scenarios. John is registered with the Supreme Court of the State of Minnesota as a Qualified Neutral mediator under ADR Rule 114, and is also certified in Internal Investigations by the Council on Education in Management. Previously, John served as a Command Pilot, Squadron Commander and senior staff officer in the USAF and Air National Guard, and retired as a Lieutenant Colonel with over 6,200 flying hours. In this article, John discusses career transitions, career coaching, and the career transition services available through the Village Business Institute.
Ask a Researcher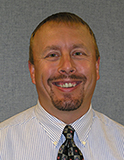 Data you can trust: The Labor Market Information Center
Michael Ziesch has worked at Job Service North Dakota for the past 18 years. He is a Manager (BLS) in the Labor Market Information Center, which is charged with administering the federal/state cooperative programs related to North Dakota's labor market. He is also a member of the state's U.S. Census Bureau Complete Count Committee. A native of North Dakota, Michael holds a bachelor's degree in Business Administration from North Dakota State University. In this article, Michael, provides some insight about the Center and its activities.