For Discussion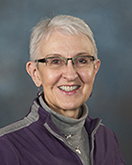 AARP - Discover Your Possibilities
Janis Cheney is the AARP State Director in North Dakota. Prior to joining AARP, Janis worked for the North Dakota Insurance Department as the Director of the Life and Health Division and the Senior Health Insurance Counseling Program. She also served in the Governor of North Dakota's office as the Director of Special Projects and Assistant to the Chief of Staff. In addition, Janis previously worked as a writer and multi-media specialist for the Basin Electric Power Cooperative. She has a BA from the University of Massachusetts and a MA from North Dakota State University.In this article, Janis is highlighting AARP's efforts to assist the elder population in North Dakota.
Ask a Researcher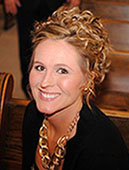 Growing Older in North Dakota
Kendra Erickson-Dockter, research specialist with the Center for Social Research and the North Dakota Compass project director, leads the design and operation of the ND Compass project. Her research efforts have involved a wide range of topics, from early childhood and aging to health and disadvantaged populations. In addition to her duties at the Center, Kendra is also completing a doctorate in Human Development, with an emphasis in Applied Gerontology, at North Dakota State University. In this article, Kendra uses ND Compass data to highlight facts, figures, and projections associated with the sizeable increase in the population age 65 years old and older in North Dakota.