Welcome To
North Dakota Compass
By tracking and analyzing trends in areas that affect our quality of life, Compass gives everyone in our state – policymakers, business and community leaders, and concerned individuals who live and work here – a common foundation to act on issues to improve our communities. More >
For Discussion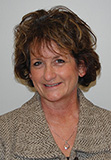 Better Brain? It's Your Move!
Kim Bushaw, M.S., is an Extension Service Family Science Specialist at North Dakota State University. She has worked as a licensed parent educator for more than 30 years between NDSU Extension and Minnesota's Early Childhood Family Education programs. Bushaw earned her degrees from NDSU. She has two grown children and three grandchildren. In addition to Bushaw, Rebecca Woods Ph.D., and Sean Brotherson, Ph.D., from NDSU are acknowledged for their generous contributions to this article, which talks about the importance of "play" (i.e., movement activities) on cognitive and physical health.
Ask a Researcher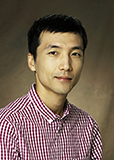 Reducing Sedentary Behavior is the Key for Obesity Prevention in Children
Wonwoo Byun, Ph.D., is an Assistant Professor in the Department of Health, Nutrition, and Exercise Sciences, and a core faculty in the Master of Public Health Program at North Dakota State University. His research focus includes physical activity and sedentary behavior in children. He is particularly interested in developing interventions that promote physical activity and reduce sedentary behavior for childhood obesity prevention. In this article he discusses childhood obesity and the importance of reducing sedentary behavior in obesity prevention.