For Discussion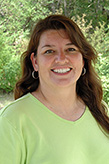 Talking Indian: A L/N/Dakota Model of Oratory
Cheryl Ann Kary (Hunkuotawin) is an enrolled member of the Standing Rock Sioux Tribe. She received her Bachelor of Science degree in Communications from the University of Mary, as well as Masters Degrees in Management and Business Administration. She holds a Ph.D. in Communication & Public Discourse from the University of North Dakota. Kary has served as a Curriculum Development Specialist at the Native American Training Institute, the Research Director at United Tribes Technical College, and the Executive Director for the Standing Rock Sioux Tribe. Kary is currently a Bush Foundation fellow, working on a survey of off-reservation American Indians in the Bismarck-Mandan area. She has worked in and with Tribal communities and populations for the majority of her career, especially for Native American youth and elders. In addition to professional responsibilities, Kary advocates for Native people and Tribes in a variety of volunteer efforts. She is the mother of four children; Dalayne, Trevan, Tayson, and Tallon.
Ask a Researcher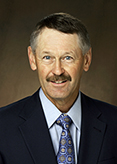 North Dakota's Tribal Colleges Contribute to State's Economy
Randal Coon is a research specialist with NDSU's Department of Agribusiness and Applied Economics. He presents results of a study that measures the impact of the five Tribal Colleges and their students on North Dakota's economy.