Welcome To
North Dakota Compass
By tracking and analyzing trends in areas that affect our quality of life, Compass gives everyone in our state – policymakers, business and community leaders, and concerned individuals who live and work here – a common foundation to act on issues to improve our communities. More >
For Discussion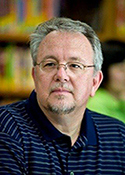 Changes to Come
Professor Jim Deal, Ph.D., has a strong record of teaching and service that he brings to the North Dakota Compass project. Coming to the Center for Social Research at NDSU from the Department of Human Development and Family Science, he brings with him a commitment to interdisciplinary research, team building, mentoring, and professional development, and an extensive background in advanced data analysis. Dr. Deal has published more than 30 articles and book chapters in high quality outlets, including several flagship journals in family science. In this article, Dr. Deal talks about the changes that have occurred at the Center for Social Research and ND Compass and the experience he brings to the ND Compass project.
Ask a Researcher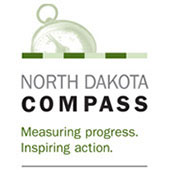 A look at the Youngest North Dakotans
The North Dakota Compass website sets a standard for unbiased, up-to-date, and credible data and information. Moreover, by presenting data in a variety of topics that define quality of life, it provides a broader picture and can offer solutions to complex issues. In this article, the North Dakota Compass team highlights a variety of data trends and information associated with the young child population in North Dakota. Understanding trends helps us plan and improve child development, learning, and services for our communities and our state. The more we know about our children, the better equipped we are to make smart investments in the state's future.