Data Highlight
Most historically disadvantaged students showed progress in the on-time high school graduation rate, in North Dakota, in the past five years.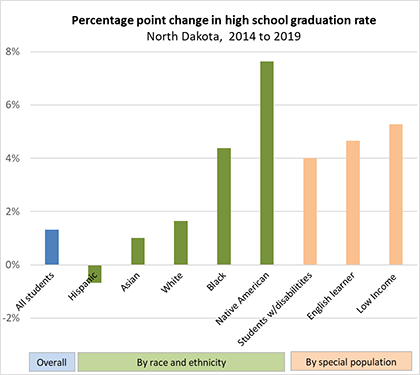 Featured Article
North Dakota Compass launches the 2020 State Legislative District Profiles..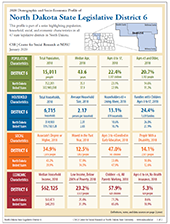 North Dakota Compass is a valuable resource especially developed for North Dakota decision makers and residents. North Dakota Compass provides a curated collection of reliable, accurate, and unbiased demographic and socio-economic data on a variety of topics which include children and youth, early childhood and education, the aging population, civic engagement, health, housing, the environment, and the economy.
One of North Dakota Compass' signature tools, developed to help decision making in North Dakota, is the State Legislative District Profiles.