Welcome To
North Dakota Compass
ND Compass provides and promotes the use of credible data to improve the quality of life in North Dakota.
A project of the
Center for Social Research
at
North Dakota State University
, ND Compass provides reliable and consistent information needed by North Dakota's community, policy, organizational, non-profit, and business leaders who must plan for the future in an environment of continuous change.
More >
Data Highlight
A larger proportion of the foreign born population lacks health insurance compared to the native born population in North Dakota.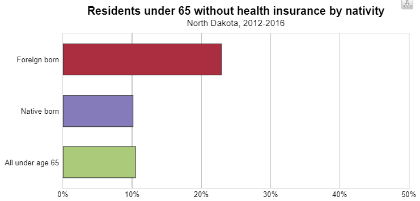 Featured Article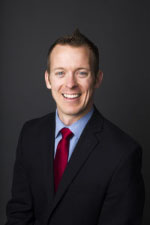 Josh Askvig is the AARP State Director in North Dakota. Josh joined AARP in September 2011 as associate state director for advocacy. He was named State Director in August 2016. Prior to joining AARP, Josh spent five years as a field staffer and government relations director at the North Dakota Education Association. As a former Bismarck City Commissioner, he has a broad background in advocacy and election work. He also has worked as a campaign consultant, advocate and as a former aide to U.S. Senator Kent Conrad. A native of Minot, Josh has an undergraduate degree from Dickinson State University and a master's degree from the Graduate School of Political Management at The George Washington University. In this article, Josh highlights several AARP initiatives and resources that help make North Dakota communities more livable and healthy.