Data Highlight
North Dakotans experience increased mental distress during the pandemic.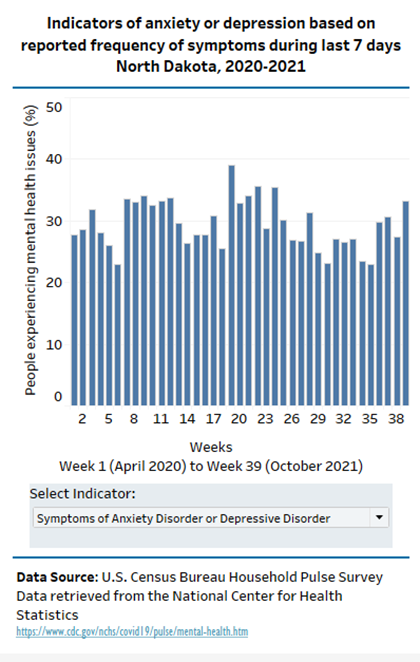 Click on the picture for an interactive view.
Featured Article
North Dakota Lignite Energy Industry Workforce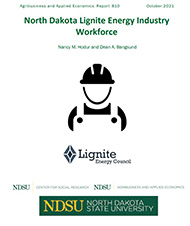 Dr. Nancy Hodur is the director of the Center for Social Research at North Dakota State University and has over 25 years of professional experience in applied research, public policy, and outreach education. Dean Bangsund is an economist in the NDSU Dept. of Agribusiness and Applied Economics. He specializes in Impact Assessment, and has over 25 years of experience conducting applied economic research. In this article, Nancy Hodur and Dean Bangsund share some of the findings of a research study that brings insight into the workforce characteristics of the lignite industry.